Landscape
Landscape Design's Concept
Landscape for FYNN Sukhumvit 31 creates a perfect blending of various lifestyles in the heart of the city.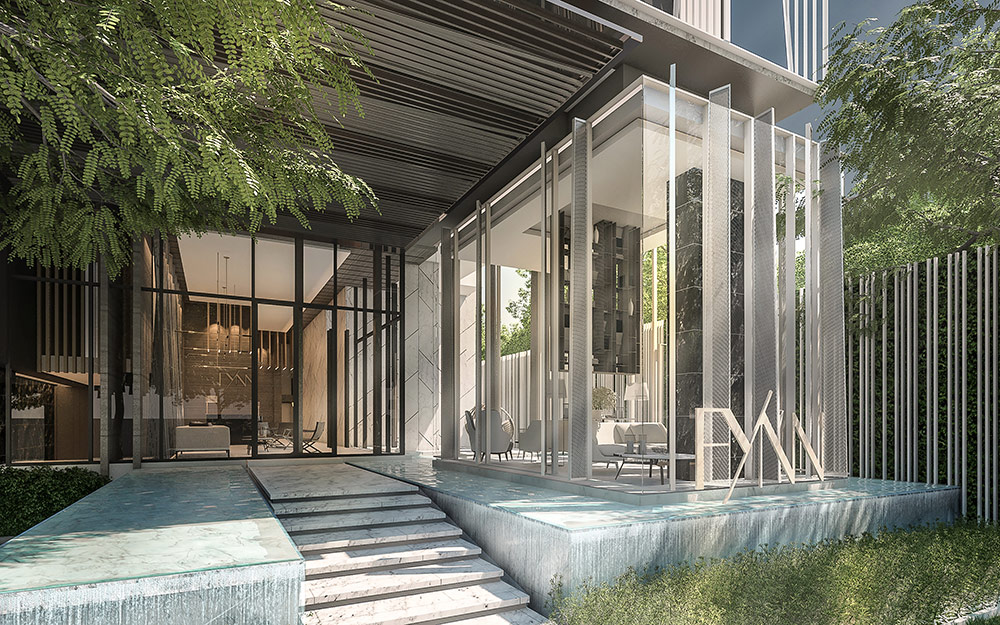 Library
Seemingly floating on the reflective pond in front of the building, this library is a perfect place for one who craves moments of tranquility, either creating thoughts, studying or simply relaxing and enjoying the sound of flowing cascading water.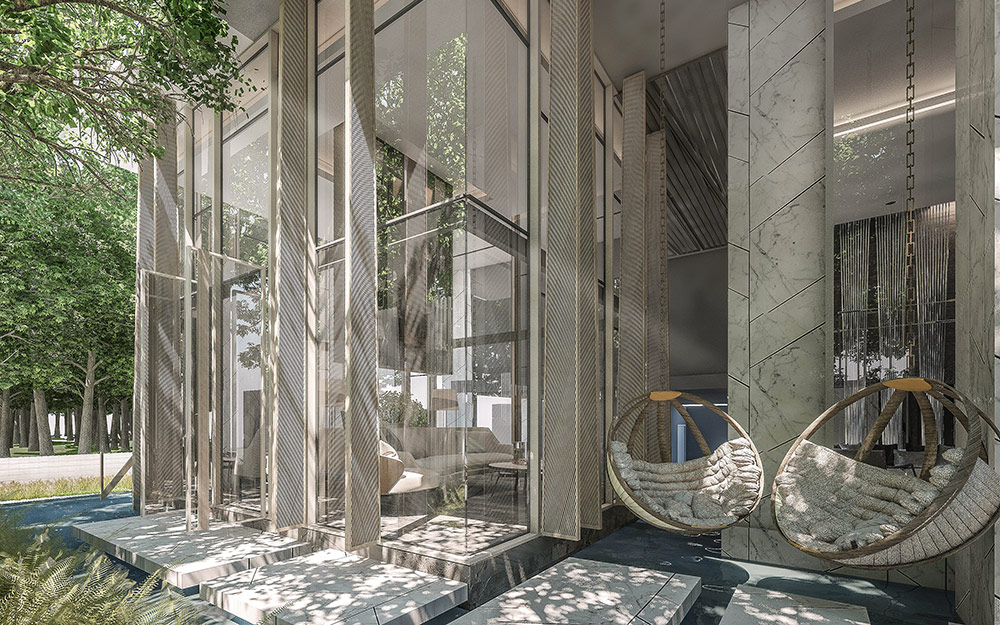 Rooftop Oasis
Landscape on the rooftop is full of designed nooks and crannies to cater for every lifestyle. Ones who need a peaceful moment can enjoy a floating pavilion on the elevated shallow pool overlooking the city panoramic view. Family or a group of friends can hangout or create their own small party at the BBQ station and enjoy the pool view at the same time. Kids have their own play corner for their creative and exploration experience.
In the pool area, there are 4 main functions designed for every need. 15m long lap pool for active exercise, Kids pool for a little fun, Jacuzzi pool for relaxation and finally elevated shallow pool with a floating pavilion for quiet peaceful moment.