Interior
Refined Lavishness
FYNN's interior design concept begins with a functional well thought through planning of the interior layout that allows freedom for one to adapt and create one's unique personal spaces. The "refined lavishness" further allows a seamless flow from interior to exterior to celebrate the serene surroundings of a mid Sukhumvit residential area.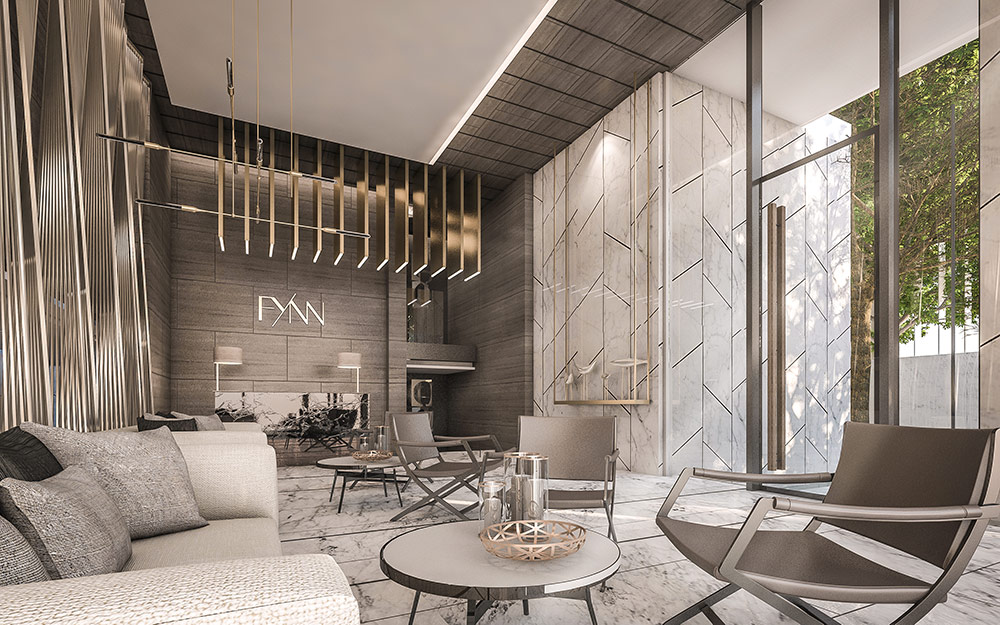 Refined Lavishness
Embraced with lush soft scape and waterscape, the exclusive common areas on the ground floor comprises of a main lobby and library decorated with a touch of graceful masculinity yet accented with delicate designs creating an air of sophistication.
The interior design team hand selected every piece of Italian design influenced furniture, materials and props to create a holistic concept of timeless modern luxury.